Haiti News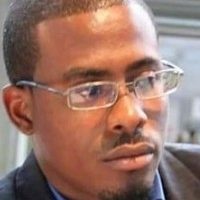 A journalist humiliated and brutalized by the police
The Office for the Protection of the Citizen (OPC) learned with amazement and indignation that the Journalist Georges Allen, star presenter of the program "L'invité du midi" on Radio-Télé Caraïbes was the victim of police brutality on Tuesday 28 April after 8:00 pm at Delmas 33 near La Paix hospital.
According to available and confirmed information, Allen, who identified himself as a journalist in full exercise of his profession, was humiliated and manhandled by more than a dozen police officers on the accusation of having violated the curfew provisions imposed by the government.
The OPC recalls that since the application of the curfew many physical and verbal assaults have been committed by agents of the National Police of Haiti (PNH) on citizens…
The Office expresses its concern at the silence or indifference of the General Inspectorate of Police and the slow pace recorded in carrying out investigations to identify police officers and punish them in accordance with the code of ethics of the police and the laws of the Republic.